Abbey Meaker is a lens-based artist, writer, and arts organizer. Her work as an artist and curator aims to create meaningful connection to the natural environment and community. In November 2019, Meaker founded Artist Field, a curatorial platform for research-based projects that engage with the natural world.

From 2015-2019 Meaker served as the Founding Director of Overnight Projects, a curatorial concept that organized experiential installations and idea-driven artworks and events in revolving locations. Notable past sites included an 1800s orphanage, a defunct coal-plant, a 1950s lakeside motel, an air stream which served as an itinerant library, and a cornfield on the cusp of reverting back to a wetland. Within five years Overnight Projects organized 13 exhibitions of regionally and internationally-based artists. She is the studio director for artist Richard Erdman.
---
Amanda Turner Pohan (known as Pohan) is an interdisciplinary artist based in upstate New York. Pohan's most recent video work, Alexa Echoes, premiered February 4, 2021, at the EMPAC Theater at the Rensselaer Polytechnic Institute – additional support by CCS Bard. You can learn more information about what she has been up to or contact her by email.
---
Anita N. Bateman is an independent curator and art historian who specializes in modern and contemporary African art and the art of the African diaspora with additional interests in the history of photography, Black Feminism, and the role of social media in activism and contemporary art. Bateman earned a Ph.D. in Art History & Visual Culture and a Graduate Certificate in African and African American Studies from Duke University, an M.A. in Art History from Duke University, and a B.A. in Art History cum laude from Williams College. She has held curatorial positions at the RISD Museum, the Williams College Museum of Art, and the Nasher Museum of Art. Her research has been supported by the American Council of Learned Societies, the Andrew W. Mellon Foundation, the Woodrow Wilson National Fellowship Foundation, and the Social Science Research Council. Bateman is from Memphis, TN, and is currently living in Providence, Rhode Island. @anicurateslife
---
Becci Davis was born on a military installation in Georgia named after General Henry L. Benning of the Confederate States Army. Her birth initiated her family's first generation after the Civil Rights Act and its fifth generation post-Emancipation. As a Rhode Island-based visual artist who works across disciplines, Becci finds inspiration in exploring natural and cultural landscapes, studying the past, documenting her family's stories, and recording her present experiences as a daughter, mother, American, and Southern born and raised, Black woman.

After earning her MFA from Lesley University College of Art and Design, Becci was the recipient of the St. Botolph Club Foundation Emerging Artist Award in Visual Art, the Rhode Island State Council on the Arts Fellowship in New Genres, the Providence Public Library Creative Fellowship, and the RISD Museum Artist Fellowship. Her work has been exhibited nationally, at venues including the Newport Art Museum, TILA Studios, the Photographic Museum of Humanity, Franklin Street Works, Burlington City Arts Center, AS220, University of Maryland, and Longwood University. Becci lives with her family in Wakefield, Rhode Island. She is a member of the WARP Collective, as well as the AS220 and Dirt Palace Public Projects communities.
---

Christina Tran makes tender, autobio comics and essays that pull us toward a more compassionate world. She has been making webcomics since 2014 and self-publishing zines since 2015. Her artmaking practice draws on roots of design, teaching, and community weaving. Find her online at sodelightful.com or in-person at a renegade community art space called Mt Caz.
---


Elise Bernal is an artist and humyn from Pico Rivera, CA who makes zines, illustrations, fiber art, and clay things. Through her art, she hopes to reflect on and share stories of sadness, joy, and life to help others feel connected and empowered! She wants to give a shout-out to her mom, whose life and death continues to inspire her. @elisebernalart
---
Hannah Altman is a Jewish-American artist from New Jersey. She holds an MFA from Virginia Commonwealth University. Through photographic based media, her work interprets relationships between gestures, the body, lineage, and interior space. She has recently exhibited with the Virginia Museum of Contemporary Art, Blue Sky Gallery, the Pittsburgh Cultural Trust, and Photoville Festival. Her work has been featured in publications such as Vanity Fair, Carnegie Museum of Art Storyboard, Huffington Post, New York Times, Fotoroom, Cosmopolitan, i-D, and British Journal of Photography. She was the recipient of the 2019 Bertha Anolic Israel Travel Award and included in the 2020 Critical Mass and Lenscratch Student Prize Finalists. She has delivered lectures on her work and research across the country, including Yale University and the Society for Photographic Education National Conference. Her first monograph, published by Kris Graves Projects, is in the permanent collection of the Metropolitan Museum of Art Thomas J Watson Library. @hannah.altman
---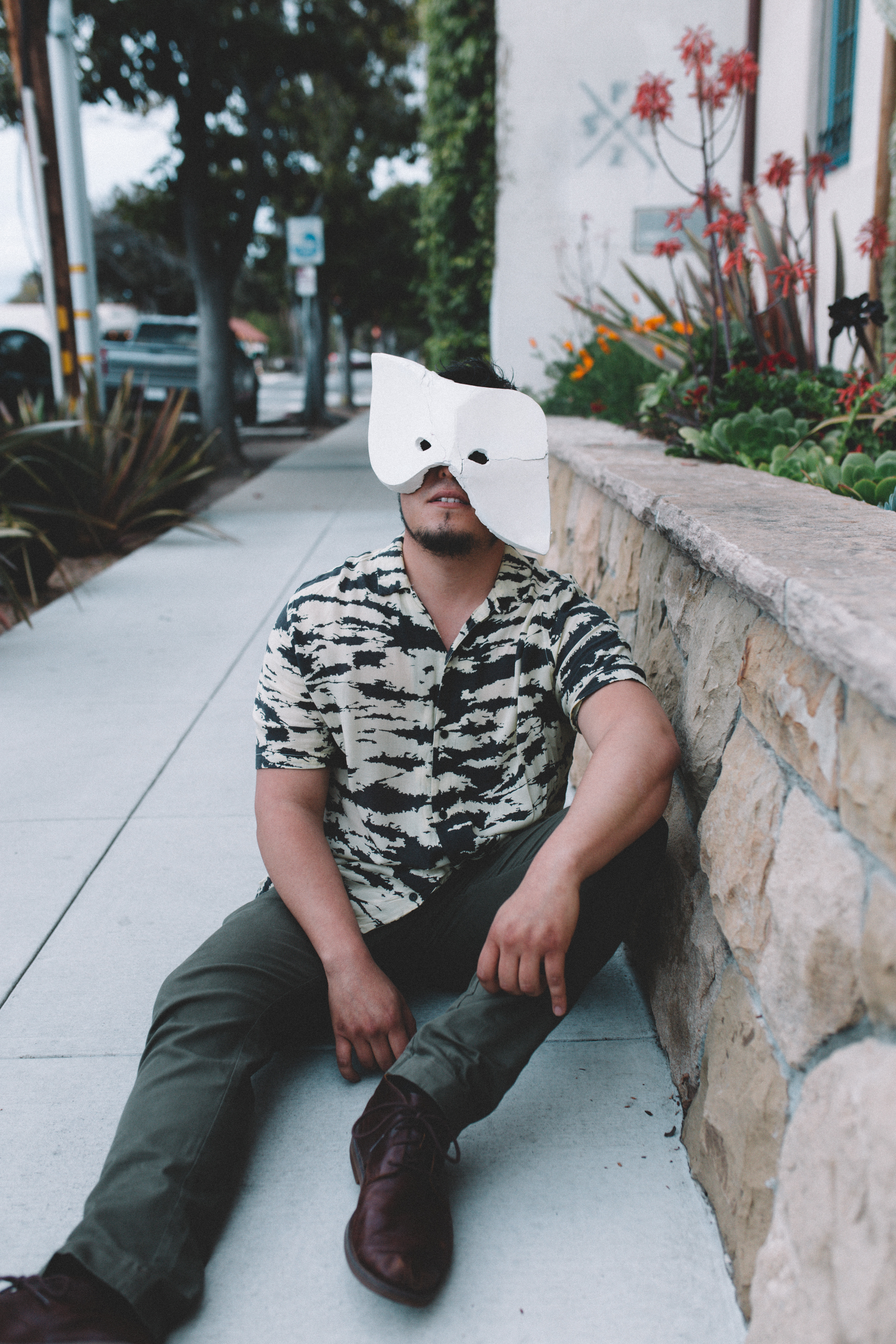 Joshua Escobar is the author of the chapbooks, Caljforkya Voltage and xxox fm, as well as the new debut collection, Bareback Nightfall, which explores a queer dystopia through the eyes of a deejay. He co-edits the student magazine Open Fruit at Santa Barbara City College, where he the incoming Director of Creative Writing. @djashtrae17
---


Miriam Geiger grew up in Columbus, Ohio, and slowly migrated east. She now lives in Boston, Massachusetts, but hasn't lived there long enough to spell Massachuesetts without autocorrect. She spends her time with her spouse person learning local history and doing backyard astronomy.



---



Sunny Leerasanthanah was born in Bangkok, Thailand, and currently lives and works in New York City. She earned her MA in arts administration at Columbia University and completed her BFA in film and photography at Ithaca College. Working primarily with photography, text, and video, Sunny's work has dealt with storytelling, placemaking, superstition, and personal family history. Her recent self-published book, Mom's Magnets (2020), was featured at Bangkok Art Book Fair 2020. Sunny's newest video installation is now on view as part of SculptureCenter's 2021 exhibition, In Practice: You may go but this will bring you back. @sunnyleeras



---